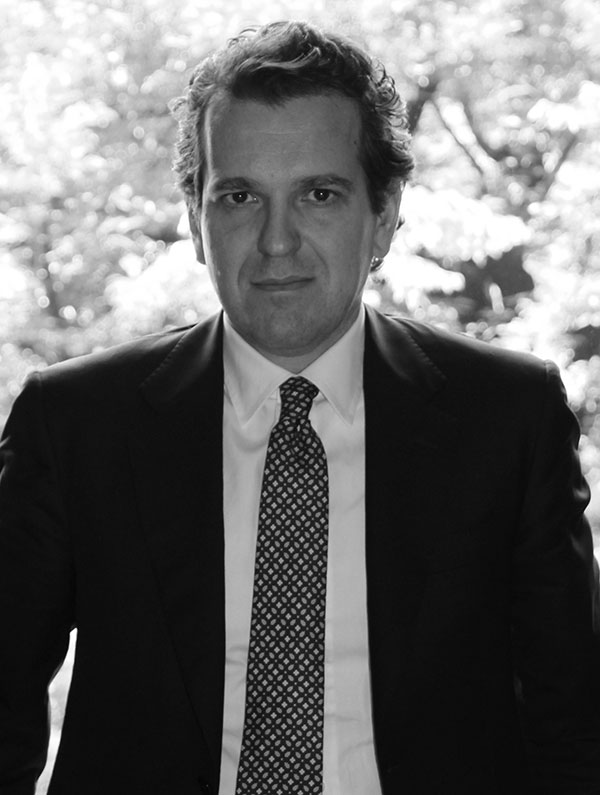 Aurelio Massimiano
Aurelio Massimiano was admitted to the Association of Chartered Accountants in 2002. He obtained an LL.M. Degree in International Tax Law at the University of Leiden, The Netherlands. He joined Maisto e Associati in 2005 after having worked with the International Tax Office of the Italian Revenue Agency. He has become partner since 2014.

He often speaks at tax conferences and lectures on international tax matters for specialization courses at university level and for various other organizations. He is a member of the board of the Italian Branch of the International Fiscal Association (IFA).

His areas of expertise are international taxation and transfer pricing.
PUBLICATIONS
Italy, A. Massimiano, M. Valdonio, M. Severi, in BNA Transfer Pricing Forum, 2021, November 2021
Countries experience: status quo and likely evolutions - Italy, A. Massimiano, M. Valdonio, in The future of the profit split method, R. Danon, G. Maisto, V. Chand, G. Cappelleri (eds.), Alphen aan den Rijn, 2020, 189-203
Italy - The New Italian Transfer Pricing Provision Concerning Unilateral Corresponding Adjustments, A. Massimiano, M. Severi, in International Transfer Pricing Journal, 2019
L'intero reddito della Cfc imputato ai residenti in proporzione agli utili, A. Massimiano, P. Arginelli, in Il Sole 24 Ore, 30/08/2018
Patent Boxes and Related R&D Benefits or Issues -Italy, A. Massimiano, M. Valdonio, A. Brazzalotto, in Bloomberg Tax Transfer Pricing Forum, 2018, 45-49
Italy, A. Massimiano, M. Valdonio, M. Severi, in Guide to International Transfer Pricing Law: Tax Planning and Compliance Strategies - 7th Edition, Duff & Phelps, Alphen aan den Rijn, 2018, 669-730
Italy, A. Massimiano, M. Valdonio, M. Severi, in Guide to International Transfer Pricing Law: Tax Planning and Compliance Strategies - 7th Edition, Duff & Phelps, Alphen aan den Rijn, 06/10/2017, 591-646
Transfer pricing, le rettifiche aspettano, A. Massimiano, in Il Sole 24 Ore, 29/08/2017
Italy, A. Massimiano, M. Valdonio, M. Severi, in Guide to International Transfer Pricing Law: Tax Planning and Compliance Strategies - 6th Edition, Duff & Phelps, Alphen aan den Rijn, 20/02/2017, 609-663
Patent box, a ostacoli la rilevanza dei costi fiscali, A. Massimiano, R. Michelutti, in Il sole 24 ore, 26/02/2016
Italy, A. Massimiano, M. Valdonio, M. Severi, in Guide to International Transfer Pricing Law: Tax Planning and Compliance Strategies, Duff & Phelps, Alphen aan den Rijn, 2015
Italy, A. Massimiano, M. Valdonio, M. Severi, in Guide to International Transfer Pricing Law: Tax Planning and Compliance Strategies, Duff & Phelps, Alphen aan den Rijn, 2015
Italy, A. Massimiano, M. Valdonio, M. Severi, in Guide to International Transfer Pricing Law: Tax Planning and Compliance Strategies, Duff & Phelps, Alphen aan den Rijn, 2015
Italy, A. Massimiano, M. Valdonio, M. Severi, in BNA Transfer Pricing Forum, 2014, April 2014
Italy, A. Massimiano, M. Valdonio, M. Severi, in BNA Transfer Pricing Forum, 2014, April 2014
Italy, A. Massimiano, M. Valdonio, M. Severi, in BNA Transfer Pricing Forum, 2014, April 2014
Guidelines from Italian tax authorities on the arbitration convention: An Analysis in light of the EU code of conduct, A. Massimiano, in International Transfer Pricing Journal, 2014, 50-55
Italy, A. Massimiano, M. Valdonio, in BNA Transfer Pricing Forum, 2013, 09
Italy, A. Massimiano, M. Valdonio, in BNA Transfer Pricing Forum, 2013, 09
Dividendi distribuiti nell'ambito della disciplina CFC, A. Massimiano, in La tassazione dei dividendi intersocietari - Quaderni della Rivista di diritto tributario, G. Maisto (a cura di), Milano, 2011, 331-351
Final Report on shareholder costs, A. Massimiano, G. Maisto, in EU joint Transfer Pricing Forum, 2008, meeting of 27-28 Nov 2008
An Analysis of the 2005 Amendments to the Merger Directive, A. Massimiano, in Intertax, 2006, 333-352