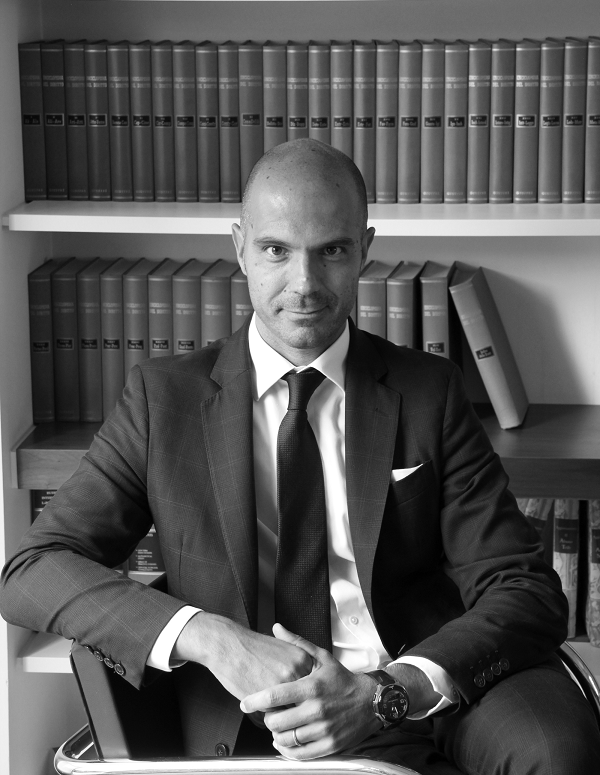 Nicola Saccardo
Nicola Saccardo graduated from the University of Milan "Luigi Bocconi" and holds a Master of Laws (LL.M.) in International Taxation from the University of Leiden (The Netherlands). He is admitted to the Italian Bar and is also qualified as Italian chartered accountant.
He is a member of the International Academy of Estate and Trust Law, as well as its vice President for Europe and Chair of its Tax Committee. He is an international fellow of ACTEC and member of its International Estate Planning Committee. He is a member of STEP, Chair of the International Client Global SIG Steering Committee, member of the EU Public Policy Committee as well as member of the Responsible Stewardship of Wealth Thought Leadership Subgroup of STEP.
He leads the EU tax law course at the LL.M. of the King's College in London.
He is author of many publications on Italian tax matters and is frequent speaker at conferences.
His areas of expertise include taxation of trusts, estates and HNWIs; estate planning in general; and international and EU tax law.
PUBLICATIONS
Section - Italy, N. Saccardo, in Legal 500: Private Client Country Comparative Guide, 2022
Italy, N. Saccardo, in Global mobility of Ultra-High-Net-worth individuals, N. Saccardo (ed.), Surrey, 2021
Global mobility of Ultra-High-Net-worth individuals, N. Saccardo (ed.), Surrey, 2021
Tax Implications of Brexit, N. Saccardo, London, 2021
Italy, N. Saccardo, G. Colombaioni, M. Tenore, P. Arginelli, in Tax Implications of Brexit, N. Saccardo (ed.), London, 2021, 309-332
Choice of residence, N. Saccardo, in Advising the Wealthy Client: A Handbook for Working with the Ultra Wealthy, B- Hauser, 2020
Italy, N. Saccardo, in International Estate Planning: A Reference Guide (second edition), B. Hauser, M. Langa (eds), 2020
Italian transparency, N. Saccardo, G. Colombaioni, in STEP Journal +, 2020, online
International: Italian inheritance and gift tax upon non-residents, N. Saccardo, in Private client business, 2020, 43-47
Choice of residence, N. Saccardo, in Advising the wealthy client, B.R. Hauser (edited by), London, 2020
Inheritance, estate and gift tax treaties - Italy, N. Saccardo, in Trusts & Trustees, 2020
Section - Italy, N. Saccardo, in Legal 500: Private Client Country Comparative Guide, 2020
Section - Italy, N. Saccardo, in Family offices, B.R. Hauser (edited by), London, 2019
Section - Italy, N. Saccardo, in The Private Wealth & Private Client Review, J. Riches (edited by), London, 2019
Section - Italy, N. Saccardo, in Trusts in prime jurisdictions, A. Kaplan (edited by), London, 2019
Section - Italy, N. Saccardo, in Planning and Administration of Offshore and Onshore trusts, A. Travers, J. A. Field, E. Buckland, H. Southon (eds.), Croydon, 2019
Section - Italy, N. Saccardo, in European Cross-Border Estate Planning, T. Lyons (edidetd by), London, 2019
Italy's substitute tax regime: features, benefits and requirements for qualification, N. Saccardo, in Private Client Global guide, London, 2019
Italy: tax residence. The power of three, N. Saccardo, G. Colombaioni, in STEP Journal, 2019
Family offices in Italy, N. Saccardo, in The international family offices journal, 2018
Estate Planning in Italy, N. Saccardo, in International estate planning: a reference guide, B. Hauser, M. Langa (eds), 2018
Section - Italy, N. Saccardo, in The Private Wealth & Private Client Review, J. Riches (edited by), London, 2018
The emigration/immigration checklist, N. Saccardo, in STEP Journal, 2018
The new Italian special tax regime for High Net Worth Individuals moving to Italy (the Substitute tax regime) and the new Italian tax rules for qualifying carried interest schemes, N. Saccardo, in Trusts & Trustees, 2017
New special tax regime for individuals moving to Italy: the substitute tax on foreign-source income and gains, N. Saccardo, in Trusts & Trustees, 2017
New Italian tax regime for individuals moving to Italy. Special focus on artists and sportspersons, N. Saccardo, M. Tenore, in GSLTR - Global Sports Law & Taxation Reports, 2017
Section - Italy, N. Saccardo, in Legal 500: Private Client Country Comparative Guide, 2017
Section - Italy, N. Saccardo, in The Private Wealth & Private Client Review, J. Riches (edited by), London, 2017
Section - Italy, N. Saccardo, in Planning and Administration of Offshore and Onshore Trusts, L. Hirst (edited by), London, 2017, loose-leaf
Section - Italy, N. Saccardo, in The Global Guide to Trusts, J.M. Tirard (edited by), 2017
The ONLUS regime and non-resident trusts, N. Saccardo, in STEP Journal, 2017
Section - Italy, N. Saccardo, in European Cross-Border Estate Planning, London, 2017
Taxation of trusts for income tax purposes in Italy, N. Saccardo, in Trusts & Trustees, 2016
Italy, N. Saccardo, in Planning and Administration of Offshore and Onshore Trusts, L. Hirst (edited by), London, 2015, loose-leaf
Section - Italy, N. Saccardo, in The Private Wealth & Private Client Review, J. Riches (edited by), London, 2015, 263-272
Income from immovable property of an enterprise in triangular cases: the relationship between articles 6, 7 and 21 of the OECD Model, N. Saccardo, in Immovable property under domestic law, EU law and tax treaties, G. Maisto (edited by), Amsterdam, 2015, 77-86
Italy, N. Saccardo, in European Cross-Border Estate Planning, London, 2014, Release 69
The use of trusts for the generational transfer of a business: the italian tax perspective, N. Saccardo, in Private Client Multi-Jurisdictional Guide 2013/2014, 2014
The new Italian reporting obligations for foreign-held assets, N. Saccardo, in Trust & Trustees, 2014
The impact of the EU Regulation No 650/2012 on successions for Italian nationals residing in Third Countries (including the UK), N. Saccardo, in Trust & Trustees, 2014
Italian judgment on the treaty entitlement of an English trust, N. Saccardo, in Trust & Trustees, 2013, 1-3
La tassazione dei calciatori, N. Saccardo, A. Benazzi, Milano, 2011
Brevi note in materia di fondi immobiliari esteri e principio di non discriminazione, N. Saccardo, R. Papotti, in Rivista di diritto tributario, 2011, parte V, 146-156
L'estensione della disciplina CFC alle società controllate localizzate in Stati o territori non black-list – notazioni anche in tema di compatibilità con il diritto comunitario, N. Saccardo, R. Papotti, in Bollettino tributario d'informazioni, 2010, 427-432
Issues of Interpretation regarding Inheritance and Gift Tax in an International Context, N. Saccardo, in Bulletin for International Taxation, 2010, 477-481
National Report Italy, N. Saccardo, in Cahiers de droit fiscal international - volume 95 b, G. Maisto (a cura di), The Hague, 2010, 467-488
Applicabilità della "trasparenza" a trust discrezionali titolari di partecipazioni societarie, N. Saccardo, in Diritto e pratica tributaria, 2009, parte II, 115-125
Recenti sviluppi a livello OCSE, N. Saccardo, in Rivista di diritto tributario, 2008, parte V, 20-48
Taxation of trusts in Italy, N. Saccardo, in Trust Quarterly Review, 2008, vol. 6, n. 4, 20-24
National Report San Marino, N. Saccardo, in The EU and Third Countries: Direct Taxation, M. Lang, P. Pistone (eds), Vienna, 2007, 887-915
Provincial Tax Court Decision On Documentation Supporting Cost Sharing Agreements, N. Saccardo, in International Transfer Pricing Journal, 2006, 91-95
Selected Issues on the EU Definitions of Interest and Royalties, N. Saccardo, in Tax Notes International, 2004, 969-975
Il provvedimento di attuazione della disciplina del ruling internazionale: requisiti soggettivi e oggettivi per l'accesso alla procedura, N. Saccardo, in Rivista di diritto tributario, 2004, parte IV, 146-154
Considerazioni a margine di una recente sentenza della Corte di Cassazione in tema di trattamento di fine rapporto, N. Saccardo, in Rivista di diritto tributario, 2003, parte IV, 14-24
Le proposte di modifica al regime del trasferimento all'estero della residenza, N. Saccardo, in Rivista di diritto tributario, 2003, parte IV, 170-176
Art. 24(3) of the OECD Model Convention: The Significance of the Expression "Taxation on a Permanent Establishment" in Cross-border Reorganizations, N. Saccardo, in Intertax, 2003, 271-280
Brevi note in tema di credito per le imposte assolte all'estero, N. Saccardo, in Rivista di diritto tributario, 2002, parte IV, 49-62
The Interaction of Articles 6, 7 and 21 of the OECD Model Convention, N. Saccardo, in Bulletin for International Taxation, 2002, 516-521
Brevi note in tema di doppia residenza convenzionale e accertamento sintetico, N. Saccardo, in Rivista di diritto tributario, 2001, parte IV, 27-35
Considerazioni in materia di perdita e acquisto della residenza in corso d'anno, N. Saccardo, in Rivista di diritto tributario, 2000, parte IV, 63-75
Le recenti modifiche alla Convenzione-tipo dell'OCSE e al Commentario, N. Saccardo, in Rivista di diritto tributario, 2000, parte IV, 261-280