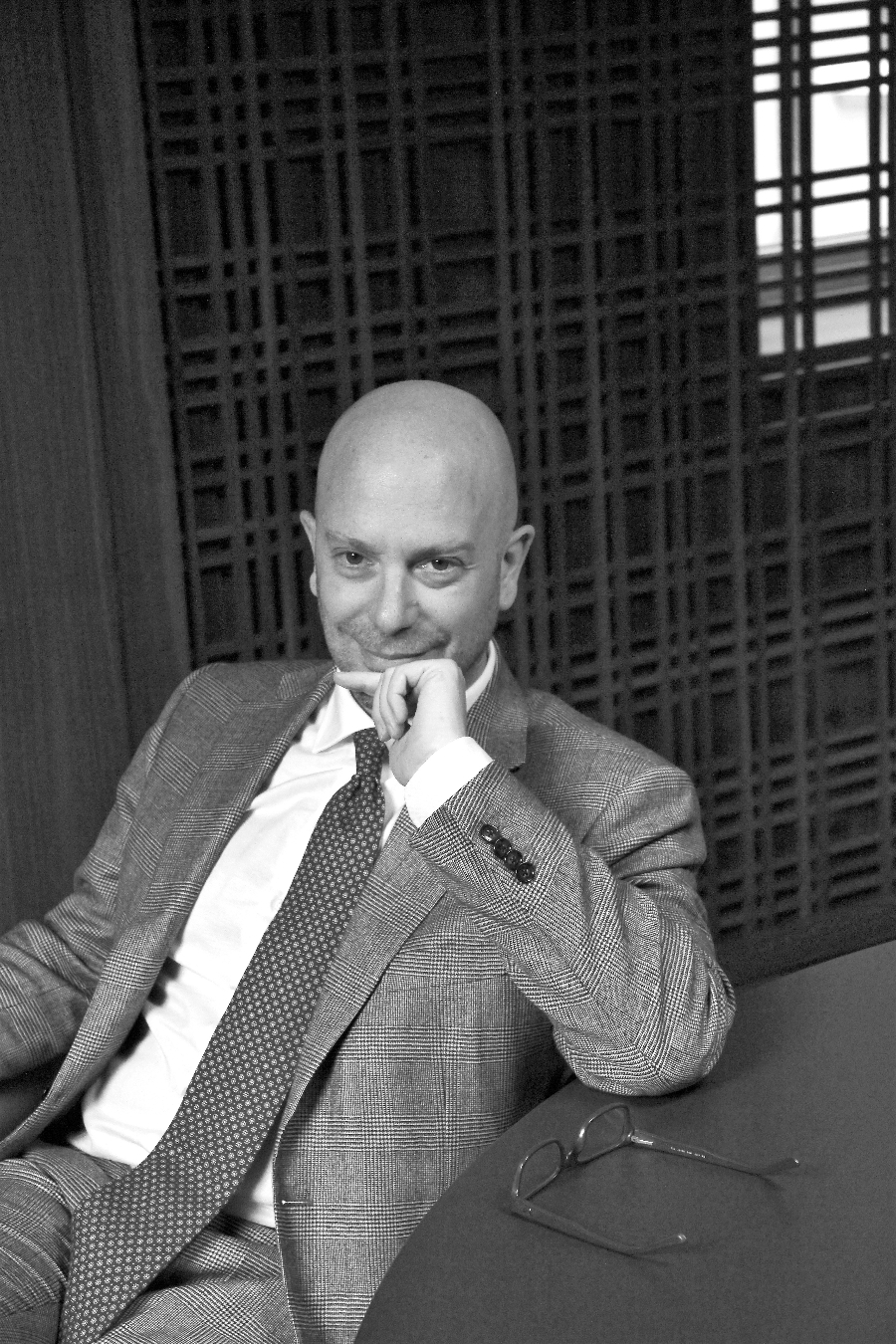 Paolo Arginelli
Paolo Arginelli (Ph.D. and LL.M. at Leiden University) is Professor of EU Tax Law and Corporate Tax Law at Università Cattolica del Sacro Cuore in Italy and Researcher in Tax Law, for the years 2016-2019, at the same University. He is Adjunct Post-Doc Research Fellow at the IBFD (Amsterdam), as well as a member of the International Fiscal Association and a faculty member of the LL.M. programs (International Taxation) of the Universities of Vienna, Leiden, Amsterdam and Lausanne.
His main areas of expertise are international tax law, EU tax law, corporate and group taxation, financial and estate tax planning.


He is the author of several articles in Italian and foreign tax journals and books, as well as of a monograph on tax treaty interpretation (published by IBFD). He usually participates as speaker to tax conferences both in Italy and abroad.
PUBLICATIONS
La rilevanza della stabile organizzazione ai fini IVA nella determinazione del pro-rata di detrazione, P. Arginelli, A. Rottoli, in Novità fiscali, italian, 2019
Sull'applicabilità delle Convenzioni contro le doppie imposizioni ai C.D. "Uk Non-Domiciled Tax Residents" alla luce dei recenti orientamenti giurisprudenziali, P. Arginelli, R. Zanni, G. Cuzzolaro, in Rivista di diritto tributario - supplemento online, 01/11/2019
PE negative list and fragmentation of activities within groups of companies, P. Arginelli, in New trends in the definition of Permanent Establishment, G. Maisto (edited by), Amsterdam, 2019
Italy: Menci (C-524/15) on the ne bis in idem principle, and Bisignani (C-125/17) on Italian Foreign Assets Reporting Obligations, P. Arginelli, in CJEU Recent Developments in Direct Taxation 2018, M. Lang, P. Pistone, A. Rust, J. Schuch, C. Staringet, A. Storck, 2019
Gli studi tv non sono "base fissa" per l'ex calciatore, P. Arginelli, G. Gavelli, in Il Sole 24 Ore, 24/06/2019
Redditi cinesi assoggettati a sostitutiva in italia senza credito d'imposta, P. Arginelli, M. Tenore, in Eutekne Il Quotidiano del Commercialista, 21/06/2019
Italy: the shipbuilder's subcontractor case, P. Arginelli, G. Maisto, in Tax treaty case law around the globe 2018, E.C.C.M. Kemmeren, P. Essers, D.S. Smit, C. Oener, M. Lang, J. Owens, P. Pistone, A. Rust, J. Schuch, C. Staringer, A. Storck (eds), 2019, 95-105
Italy: the fragmented road transportation activity case, P. Arginelli, G. Maisto, in Tax treaty case law around the globe 2018, E.C.C.M. Kemmeren, P. Essers, D.S. Smit, C. Oener, M. Lang, J. Owens, P. Pistone, A. Rust, J. Schuch, C. Staringer, A. Storck (eds), 2019, 107-111
La nuova Convenzione Italia-Cina ripropone la stabile organizzazione di servizi, P. Arginelli, M. Tenore, in Eutekne Il Quotidiano del Commercialista, 17/06/2019
Nuova Convenzione Italia-Cina contro le doppie imposizioni sul reddito, P. Arginelli, M. Tenore, in Eutekne Il Quotidiano del Commercialista, 15/06/2019
Redditi dei calciatori professionisti con "sconto" del 70%, P. Arginelli, M. Tenore, in Eutekne Il Quotidiano del Commercialista, 08/05/2019
Dividendi esenti da ritenuta: decisivo il prelievo all'estero, P. Arginelli, G. Gavelli, in Il Sole 24 Ore, 06/05/2019
Pubblicato il provvedimento attuativo della procedeura di cooperazione e collaborazione rafforzata relativa alle stabili organizzazioni, P. Arginelli, M. Severi, in rivista di diritto tributario - supplemento online, 19/04/2019
Osservazioni (critiche) in merito alla sussitenza di una presunzione assoluta di residenza fiscale degli iscritti nelle anagrafi della popolazione residente (nota a Cassazione n. 16634/2018), P. Arginelli, G. Cuzzolaro, in Rivista di diritto tributario, 2019
The ATAD and Third Countries, P. Arginelli, in The External Tax Strategy of the EU in a Post-BEPS Environment, A.M. Jiménez (edited by), 2019
Beneficiario effettivo europeo, P. Arginelli, M. Tenore, in Italia Oggi, 02/03/2019
No withholding tax exemption. Effective taxation of dividends. Parent-Subsidiary Directive. Italian Supreme Court, P. Arginelli, M. Tenore, in H & I : Highlights Insights on European Taxation, 2019
Sull'applicabilità delle convenzioni contro le doppie imposizioni in assenza di un'effettiva duplicazione d'imposta, P. Arginelli, G. Cuzzolaro, in Rivista di diritto triburario - supplemento online, 06/12/2018
La Corte di Giustizia ammette le limitazioni all'utilizzo delle perdite delle stabili organizzazioni,nell'ambito del consolidato nazionale,volte a prevenire fenomeni di doppia deduzione internazionale, P. Arginelli, in Diritto e Pratica Tributaria Internazionale, 2018, 562-582
Italian Supreme Court rules that income received by fashion models falls outside the scope of article 17 OECD MC, P. Arginelli, in Rivista di diritto triburario - supplemento online, 11/10/2018
Brevi note in tema di conferimento d'azienda in società residente da parte di stabile organizzazione di società UE, P. Arginelli, P. Valacca, in Rivista di diritto triburario - supplemento online, 01/10/2018
A Proposal for Harmonizing the Rules on the Allocation of Taxing Rights within the European Union and in Relations with Third Countries, P. Arginelli, in European Tax Integration: Law, Policy and Politics, P. Pistone (edited by), 2018, 653-694
Curbing Base Erosion via Withholding Taxes: The Case for a "Reverse Controlled Foreign Company" Approach, P. Arginelli, G. Maisto, C. Silvani, in Bulletin for International Taxation, 2018
L'intero reddito della Cfc imputato ai residenti in proporzione agli utili, P. Arginelli, A. Massimiano, in Il Sole 24 Ore, 30/08/2018
"Vecchie ruggini" e mancate occasioni nell'Ordinanza della cassazione N. 16634/2018 sulla presunzione di residenza fiscale degli iscritti nelle anagrafi della popolazione residente, P. Arginelli, G. Cuzzolaro, in Rivista di diritto triburario - supplemento online, italian, 09/08/2018
Open issues in the application of the Interest and Royalty Directive to royalty payments, P. Arginelli, in Taxation of intellectual property under domestic law, EU law and tax treaties, G. Maisto (edited by), Amsterdam, 2018, 51-94
La presunta compatibilità dell'exit tax con le disposizione dell'Accordo UE-Svizzera sulla libera circolazione delle persone, P. Arginelli, G. Lubrano, in Novità fiscali, 2018, 257-259
Interessi passivi sotto esame, P. Arginelli, M. Tenore, in Italia Oggi, 23/02/2018
Riflessioni "a caldo" sulla nuova disciplina degli utili provenienti da paesi a fiscalità privilegiata, P. Arginelli, in Rivista di diritto tributario - supplemento online, 22/02/2018
Chiariti i limiti al riporto delle perdite in caso di fusioni transfrontaliere tra società non residenti, P. Arginelli, P. Valacca, in Rivista di diritto tributario - supplemento online, 31/01/2018
Dividendi black list, regime di tassazione da migliorare, P. Arginelli, R. Michelutti, in Quotidiano del Fisco / Il Sole 24 Ore, 26/01/2018
The R&D Tax Incentives, P. Arginelli, in The EU Common Consolidated Corporate Tax Base: Critical Analysis, D. Weber, J. van de Streek (eds), 2018, 49-75
Anche per le controllate estere gli interessi passivi sono deducibili, P. Arginelli, M. Tenore, in Quotidiano del Fisco / Il Sole 24 Ore, 04/11/2017
Spunti ricostruttivi della nozione di beneficiario effettivo ai fini delle convenzioni bilaterali per evitare le doppie imposizioni concluse dall'Italia, P. Arginelli, in Rivista di diritto tributario, 23/10/2017, parte V, 29-76
The effect of Brexit on the application of the EU direct tax directives, P. Arginelli, in www.bloomsburytaxonline.com, 16/10/2017
Branch exemption, neutralità nelle operazioni straordinarie, P. Arginelli, R. Michelutti, in Il Sole 24 Ore, 05/09/2017
Wereldhave Belgium. Parent-Subsidiary Directive does not tax on dividends paid to a Dutch collective investment undertaking. Court of preclude an advance Justice, P. Arginelli, in Highlights Insights on European Taxation, 2017, 57-67
Il patent box nel contesto internazionale e il "caso italiano", P. Arginelli, in Novità fiscali, 2017, 27-39
New Italian Tax Regime to Attract High Net Worth Individuals, P. Arginelli, F. Avella, in European Taxation, 2017, 113-115
A proposal for harmonizing the rules on the allocation of taxing rights within the EU and in the relations between Member States and third countries: ATRiD and EU tax treaties, P. Arginelli, in Kluwer International Tax Blog, 09/08/2017
ATRiD: Harmonizing the rules on the allocation of taxing rights within the EU and in the relations with third countries, P. Arginelli, in Rivista di diritto triburario - supplemento online, 27/07/2017
The Subject-to-Tax Requirement in the EU Parent-Subsidiary Directive (2011/96), P. Arginelli, in European Taxation, 2017, 334-341
Fisco italiano sull'opinionista, P. Arginelli, M. Tenore, in Italia Oggi, 02/06/2017
Residenza fiscale e stabile organizzazione nel mirino Beps, P. Arginelli, M. Tenore, in Italia Oggi, 23/05/2017
Conferimenti intra UE con regime di neutralità 'indotta', P. Arginelli, F. Maisto, R. Michelutti, in Quotidiano del Fisco / Il Sole 24 Ore, 13/05/2017
The Interaction between IP Box Regimes and Compensatory Tax Measures: A Plea for Coherent and Balanced Approach, P. Arginelli, in EU Law and the Building of Global Supranational Tax Law : EU BEPS and State Aid, D. Weber, 2017, 91-132
La Corte di giusitizia UE si pronuncia sul requisito dell'assoggettamento ad imposta previsto dalla Direttiva Madre Figlia, P. Arginelli, in Rivista di diritto tribturario - supplemento online, 02/04/2017
Aiuti di stato, alert dal tax ruling, P. Arginelli, M. Tenore, in Italia Oggi, 28/03/2017
The Court of Justice of the European Union interprets the "subject to tax" requirement provided for in the Parent-Subsidiary Directive, P. Arginelli, in Kluwer International Tax Blog, 20/03/2017
Legittima la rilevanza fiscale nel disavanzo nelle fusioni UE, P. Arginelli, R. Michelutti, in Il Sole 24 Ore, 07/03/2017
Regole sul coacervo: eredità e donazioni con destini separati, P. Arginelli, F. Maisto, in Il Sole 24 Ore, 05/01/2017, 32
Fiscalità vigilata speciale, P. Arginelli, M. Tenore, in Italia Oggi, 23/12/2016
Compatibilità della limitazione al credito per imposte estere prevista dall'articolo 165, comma 10 TUIR con il Diritto dell'UE, P. Arginelli, A. Amigoni, in Novità fiscali, 2016, 46-48
Direttiva madre - figlia, la prova al Fisco, P. Arginelli, M. Tenore, in Italia Oggi, 26/12/2016
Interessi passivi, deducibilità da cartellino rosso, P. Arginelli, M. Tenore, in Italia Oggi, 20/12/2016
Cfc, le anomalie dell'Irap nel calcolo del tax rate, P. Arginelli, C. Silvani, in Il Sole 24 Ore, 05/10/2016
L'individuazione dei regimi fiscali privilegiati ai fini dell'applicazione della disciplina CFC, P. Arginelli, C. Silvani, in Rivista di diritto triburario - supplemento online, 05/10/2016
Strada del rimborso per le CFC, P. Arginelli, M. Tenore, in Italia Oggi, 13/09/2016
Il contesto internazionale e il "caso italiano", P. Arginelli, in Il fisco - Patent Box, 2016, 7-25
Salvi i dividendi che arrivano da paesi Ue e See, P. Arginelli, M. Tenore, in Italia Oggi, 01/09/2016
La Corte di Giustizia dell'Unione Europea sancisce il principio della cd. "tassazione netta" anche per gli interessi intra-UE corrisposti a soggetti non residenti, P. Arginelli, A. Zaimaj, in Rivista di diritto tributario - supplemento online, 09/08/2016
Dividendi transfrontalieri, rischio di altre violazioni, P. Arginelli, R. Michelutti, in Il Sole 24 Ore, 04/08/2016
Le nuove sanzioni amministrative applicabili in caso di irregolare assolvimento dell'IVA mediante reverse charge, P. Arginelli, A. Rottoli, in Rivista di diritto tributario - supplemento online, 06/04/2016
Stabile organizzazione, imposte dirette e libertà fondamentali garantite dal Trattato sul Funzionamento dell'Unione europea, P. Arginelli, in La stabile organizzazione delle imprese industriali e commerciali, Milano, 2016, 667 - 700
Concorrenza fiscale dannosa e regime italiano di IP box, P. Arginelli, in L'evasione e l'elusione fiscale in ambito nazionale e internazionale, Roma, 2016, 451 - 485
Riflessioni sull'interpretazione delle convenzioni bilaterali per evitare le doppie imposizioni conformi al Modello OCSE, P. Arginelli, in Rivista di diritto tributario, 2016, parte V, pp. 148 - 187
Il Tribunale federale svizzero si pronuncia sulla nozione di beneficiario effettivo, P. Arginelli, in Rivista di diritto tributario - supplemento online, 23/02/2016
L'incompatibilità con la libera circolazione dei capitali delle restrizioni tributarie procedurali al possesso di quote di fondi d'investimento esteri , P. Arginelli, in Novità fiscali, 2015, 20-22
Abuso del diritto e necessario bilanciamento tra principi di eguaglianza, capacità contributiva e legalità, P. Arginelli, in Contravvenzioni e delitti fiscali nell'era dello scambio internazionale di informazioni, S. Vorpe (a cura di), 2015, 23
Die Besteuerung der «Quasi-Ansässigen» in der Schweiz Kritische Würdigung, P. Arginelli, S. Vorpe, P. Altenburger, in ASA, 2015, 625-660
L'esenzione dei redditi delle stabili organizzazioni estere introdotta dal decreto internazionalizzazione, P. Arginelli, F. Avella, in Le novità del decreto internazionalizzazione e il "patent box", Milano, 2015, 25 - 40
Innovation through R&D Tax Incentives: Some Ideas for a Fair and Transparent Tax Policy, P. Arginelli, in World Tax Journal, 2015, 3 - 71
Il regime italiano di patent box, P. Arginelli, in Le novità del decreto internazionalizzazione e il "patent box", Milano, 2015, 41 - 65
Multilingual Tax Treaties: Interpretation, Semantic Analysis and Legal Theory, P. Arginelli, Amsterdam, 2015
L'imposizione dei «quasi residenti» in Svizzera Considerazioni critiche, P. Arginelli, S. Vorpe, in Rivista Ticinese di diritto tributario, 2014, 677-721
L'interazione tra assoggettamento alla disciplina antiriciclaggio e regime di libera prestazione di servizi finanziari, P. Arginelli, in Novità fiscali, 2014, 34-37
L'esenzione delle imprese, degli immobili e degli stabilimenti d'impresa siti all'estero Il contrasto tra le norme della LIFD e quelle della LAID, P. Arginelli, M. Bernasconi, S. Vorpe, in Rivista Ticinese di diritto tributario, 2014, 1-32
Revisiting and reviewing "reservations", "observations" and "positions" to the OECD Model – selected provisions: OECD Member Countries, P. Arginelli, M. Dirkis, in Departures from the OECD Model and Commentaries, Amsterdam, 2014, 135 - 184
Italy: News and Clarifications on the Tax Residence of Collective Investment Vehicles and on the Corporate Tax Exposure for European Investment Fund Managers, P. Arginelli, F. Avella, in Derivatives and Financial Instruments, 2014, 266 - 272
Prime riflessioni sul regime italiano di patent box in chiave comparata ed alla luce dei lavori dell'Ocse in materia di contrasto alle pratiche fiscali dannose, P. Arginelli, F. Pedaccini, in Rivista di diritto tributario, 2014, parte V, 60 - 90
Possono essere versati dei compensi a soggetti non residenti senza ritenuta alla fonte?, P. Arginelli, in Novità fiscali, 2013, 17-20
The need for LoB clauses in DTCs, P. Arginelli, F. Avella, in Limitation on benefit clauses in international taxation law, M. Greggi (a cura di), 2013, 20-29
La riforma III dell'imposizione delle imprese, P. Arginelli (a cura di), Lugano, 2013
La rilevanza dei regimi di tassazione speciale ai fini dell'applicazione dell'articolo 15 AfisR, P. Arginelli, in La riforma III dell'imposizione delle imprese, P. Arginelli (a cura di), Lugano, 2013
In tema di applicabilità della libera circolazione dei capitali a dividendi provenienti da Stati terzi e relativi a partecipazioni di controllo e di collegamento, P. Arginelli, in Rivista di diritto tributario, 2013, parte IV, 89 - 136
The interpretation of multilingual tax treaties, P. Arginelli, Leida, 2013
La compatibilità degli accordi fiscali Rubik il diritto della UE, P. Arginelli, in Novità fiscali -edizione speciale, 2012, 55-57
L'exit tax olandese sul trasferimento di sede delle società è incompatibile con la libertà di stabilimento garantita dal diritto dell'Unione europea, P. Arginelli, in Novità fiscali, 2012, 22-25
L'Italia permette la detrazione delle imposte estere dall'Irap, oltre che dall'Ires?, P. Arginelli, in Novità fiscali, 2011, 19-20
Riflessioni su linguaggio, diritto dell'Unione europea e diritto tributario, P. Arginelli, in Diritto e Pratica Tributaria Internazionale, 2011, 1425 - 1459
Italia: l'applicazione dei benefici convenzionali alle partnerships di diritto estero, P. Arginelli, in Novità fiscali, 2010, 20-22
Le modifiche al Modello OCSE di Convenzione fiscale, P. Arginelli, in Novità fiscali, 2010, 15-16
Postilla a "trasparenza e beneficiario effettivo nella caverna di Platone", P. Arginelli, in Bollettino Tributario d'informazioni, 2010, 516 - 517
New tendencies in tax treatment of cross-border interest of corporations - IFA Italian report, P. Arginelli, in Cahiers de droit fiscal international - vol. 93b, 2008, 381 - 404
The Royal Bank of Scotland case: more controversy on the interpretation of the term "beneficial owner", P. Arginelli, A. Storckmeijer, C. Ellul, P. Stele Mariano da Silva, in A decade of case law, Amsterdam, 2008, 215 - 246
The 2007 Leiden Alumni Forum on Recent and Pending Direct Taxation Cases before the European Court of Justice, P. Arginelli, M. Gusmeroli, in Intertax, 2008, 312 - 325
The interaction between tax treaties and domestic law : an issue of constitutional legitimacy, P. Arginelli, C. Innamorato, in European Taxation, 2008, 299 - 304
The Discriminatory Taxation of Permanent Establishments by the Host State in the European Union: a Too Much Separate Entity Approach, P. Arginelli, in Intertax, 2007, 77 - 111
La tassazione dei dividendi di fonte estera: problemi di compatibilità con le liberta fondamentali e la normativa secondaria, P. Arginelli, in Rivista di diritto tributario, 2007, parte IV, 237 - 273